Fresh, Sea-Caught Seafood From Navotas
What people are saying about FishersCart:
Thanks for the fresh seafoods… So fresh it's like your in the province… Pag niluto manamisnamis pa talaga. Halatang fresh na fresh! Kaya oorder kami ulit dito..

⭐⭐⭐⭐⭐

Lemuel J.

Thank you for my order. They are all fresh kahit ngayon ko lang na open. Mga crabs buhay pa talaga sila! I'm totally satisfied. More orders again .

⭐⭐⭐⭐⭐

Janine T.
Thank you so much for the fresh seafoods! Good quality, big sizes, and tamas a timbang. Definitely will order again.

⭐⭐⭐⭐⭐

Lyn-Sheen S.
The steak is so tender and juicy! Great product at a good deal! Definitely will order again! Thanks for the free Oysters .

⭐⭐⭐⭐⭐

Corry G.
Thank you po, maganda at sariwa lahat ng isda na natanggap namin. The rider was also professional and polite. I definitely recommend this service!

⭐⭐⭐⭐⭐

Nonna N.
Your lobsters and prawns are so fresh and delicious! Will order again!
⭐⭐⭐⭐⭐

Patricia D.
If you love seafood don't miss this market. It has all kind of seafood you like. Guaranteed fresh inside the box. Sobrang hassle-free pa sa transaction!

⭐⭐⭐⭐⭐

Angela T.
Wow… Ang fresh at ang lalaki! For sure mag repeat order ako! Nag ka problem konti pero it was resolved in just few seconds! Great product! Great customer Service!

⭐⭐⭐⭐⭐

Nymphia M.
Delivered the following day. Good quality and value for the money. Husto sa timbang. Ang laking ginhawa sa sa time ko, plus ang sarap sa pakiramdam kasi nakakatulong pa ako sa mga local-fisherman ng Navotas city. Will be a life-long customer! Thanks FishersCart!

⭐⭐⭐⭐⭐

Rosanna D.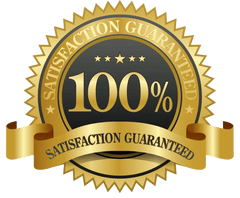 Satisfaction Guarantee
FISHERS CART IS THE ONLY ONLINE STORE THAT GUARANTEES YOU PREMIUM QUALITY SEAFOOD YET IS CHEAPER THAN MOST WET MARKETS/SUPER MARKETS! MONEY BACK GUARANTEED IF SEAFOOD IS NOT FRESH 💯
We have the freshest seafood that is legitimately sea-caught every day. Our products are antibiotics-free, hormone modification-free, all-natural sea-caught seafood that is good for your health, your family's health, and the economy. Click Here for complete guarantee info.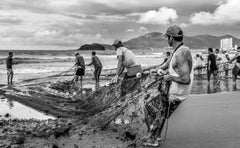 This is why you should buy from us...
We help local-fishermen have more opportunities out of life and escape the poverty cycle by buying their goods higher than their desired price. We want you to be healthy while having a tasty meal by giving you the freshest sea-caught seafood daily. ALL GOODS THAT WILL BE DELIVERED ARE CAUGHT THE SAME DAY!
We partnered with the local-fishermen of Navotas City(Fishing Capital of the PH) that are underpaid by big wet market/supermarket operators to provide you a guaranteed fresh, wild-caught seafood that you can enjoy. Buy FRESH Seafood directly from local fisherman of Navotas City in Just 10 minutes or less while being able to help other people.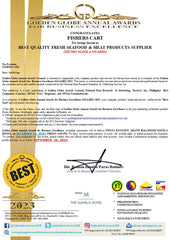 2023 GOLDEN GLOBE AWARDEE
BEST FRESH SEAFOOD & MEAT PRODUCTS SUPPLIER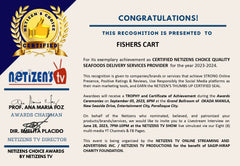 2023 NETIZEN'S TV CHOICE AWARDEE
QUALITY SEAFOODS DELIVERY SERVICE PROVIDER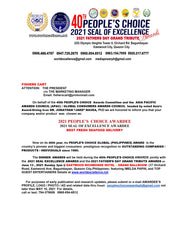 2021 PEOPLE'S CHOICE AWARDEE
BEST FRESH SEAFOOD DELIVERY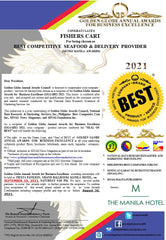 2021 BEST COMPETITIVE SEAFOOD & DELIVERY PROVIDER
Want your seafoood cleaned?
Yes! We can clean and gut your orders for a very little fee, simply reply to the order confirmation email for cleaning service.
Delivery Policy
NEXT DAY DELIVERY FOR ORDERS PLACED BEFORE 6:00PM. No deliveries ONLY on Sundays. Orders on Friday from 6:01PM to Sunday 6:00PM will be delivered on Monday.
EX:
You ordered on Monday before 6;00PM, your orders will be immediately delivered the next day(Tuesday). If you place your order @6:01 PM on Tuesday, it'll be counted as Wednesday transaction and be delivered on Thursday. If your order has been placed 6:01 PM on Friday, it'll be counted as Saturday transaction, hence it'll be delivered on Monday.
Our delivery time is 1pm-6pm.
Disclaimer:
Disclaimer:
*GENDER CANNOT BE PICKED. THE GENDER OF YOUR ORDER WILL BE DEPENDENT ON THE CATCH OF THE ACTUAL DAY * 
*AVAILABILITY OF THE SIZE OF SEAFOOD DEPENDS ON THE CATCH OF THE DAY. SOME MIGHT BE MISSING ON YOUR ORDERS, BUT IT WILL BE DEDUCTED DIRECTLY TO YOUR INVOICE*. OUR PRICING IS PER KILO. YOUR TOTAL INVOICE MAY CHANGE AT THE DAY OF ACTUAL DELIVERY; We will notify you before delivering. (EG: 1.1 kilo may result to+.1kg payment or .9kg may result to -.1kg payment).
THIS IS BECAUSE, WE DO NOT STOCK ANY SEAFOOD. ALL OUR GOODS IS FRESHLY WILD-CAUGHT DAILY. EVERYTHING IS DEPENDIND ON THE ACTUAL CATCH OF DAY. If you're already paid we'll give you a store credit equivalent to the amount we owe you. We will immediately notify you on the day of actual delivery. 
NO CANCELLATION OF ORDERS ON THE DAY OF DELIVERY.

Seafood
Enjoy 100% wild caught seafood, straight from the dock to your doorstep.

Beef
Fisher's Cart Beef is always 100% grass fed, antibiotic free and free-range.

Coffee
Enjoy the best Local Coffee of Philippine's local provinces.